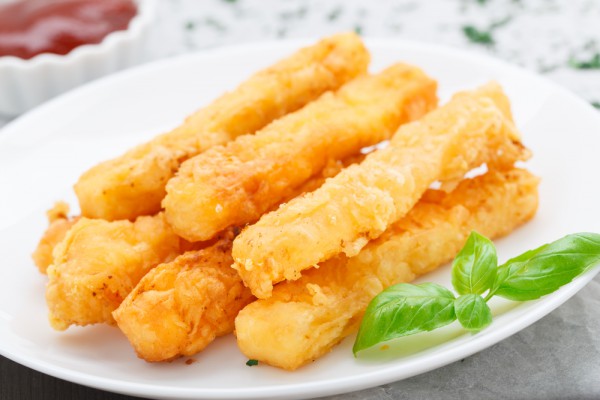 Prepare cheese sticks to beer, deep fried. It's a simple but very tasty snack.
Ingredients
water or milk: 50 ml
flour: 200 g
hard cheese: 500g
vegetable oil: 250 ml
breadcrumbs: 100 g
eggs: 2 pieces
Cooking time: 40 min | servings: 4-8 servings
1. Cut the cheese in cubes with a length of 10-12 cm and a thickness of 1 cm.
2. To prepare the batter. Whisk together the flour, water and eggs.
3. Dip cheese sticks into batter, then roll in breadcrumbs.
4. Portions put the cheese sticks on the pan with well-heated oil and fry on all sides until Golden brown.
5. Serve cheese sticks with ketchup or cranberry sauce.