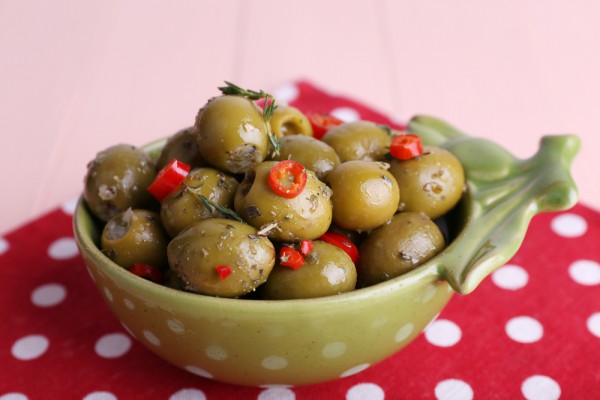 Don't know how to pickle olives? We will share a simple recipe of this snack.
Ingredients
olives: 500 g
fresh pod of the chili: 1 pieces
the sprig of thyme: 1 PC.
sprig rosemary: 1 PC.
garlic: 3-4 cloves
Bay leaf: 2 pieces
olive oil: 10 tablespoons
Cooking time: more than 180 min | servings: 4-6 servings
1. If olives with pits, prick them with a fork.
2. Chili pepper wash, cut in half and remove the seeds. Chop or leave whole.
3. Greens wash and dry.
4. Garlic peel and finely chop.
5. Put all the ingredients in layers in a glass jar. Pour in the olive oil, close tightly and allow to stand for 3 days. This appetizer can be kept in the fridge.